The digital transformation initiative behind pharmaceutical industry modernization
You've probably heard about Industry 4.0, but how about Pharma 4.0? Just as advances in technology and connectivity are creating a leap forward for industries such as manufacturing, they're also enabling big changes in the pharmaceutical industry. ISPE, the International Society for Pharmaceutical Engineering, has created the Pharma 4.0 initiative, which they describe as "digitalization and automation meet very complex product portfolios and life-cycles."1
A number of Pharma 4.0 objectives overlap with Industry 4.0, such as:
Increased productivity

Faster, data-driven decisions

Business agility and resilience

Improved security

Quicker time to market
Potential technologies overlap, as well, including:
Digital twins

Augmented reality

Artificial intelligence

Big data and analytics

Cloud computing
However, because of stringent regulatory requirements in the pharmaceutical industry, the uptake of new technologies has historically been slower than in other industries. Adoption has accelerated in the past two years with more pharmaceutical companies embracing the cloud, AI, data lakes and wearables.2
Unique to Pharma 4.0 are the close ties to the pharmaceutical quality system known as ICH Q10. The ICH Q10 is a set of global guidelines from the International Council for Harmonisation focused on efficient management of pharmaceutical quality. The guidelines also cover pharmaceutical development and quality risk management.3 The ICH Q10 is meant to be used alongside regulatory codes to provide best practices for quality. With Pharma 4.0, companies aim to use digital technologies to improve productivity and output while maintaining or even improving quality.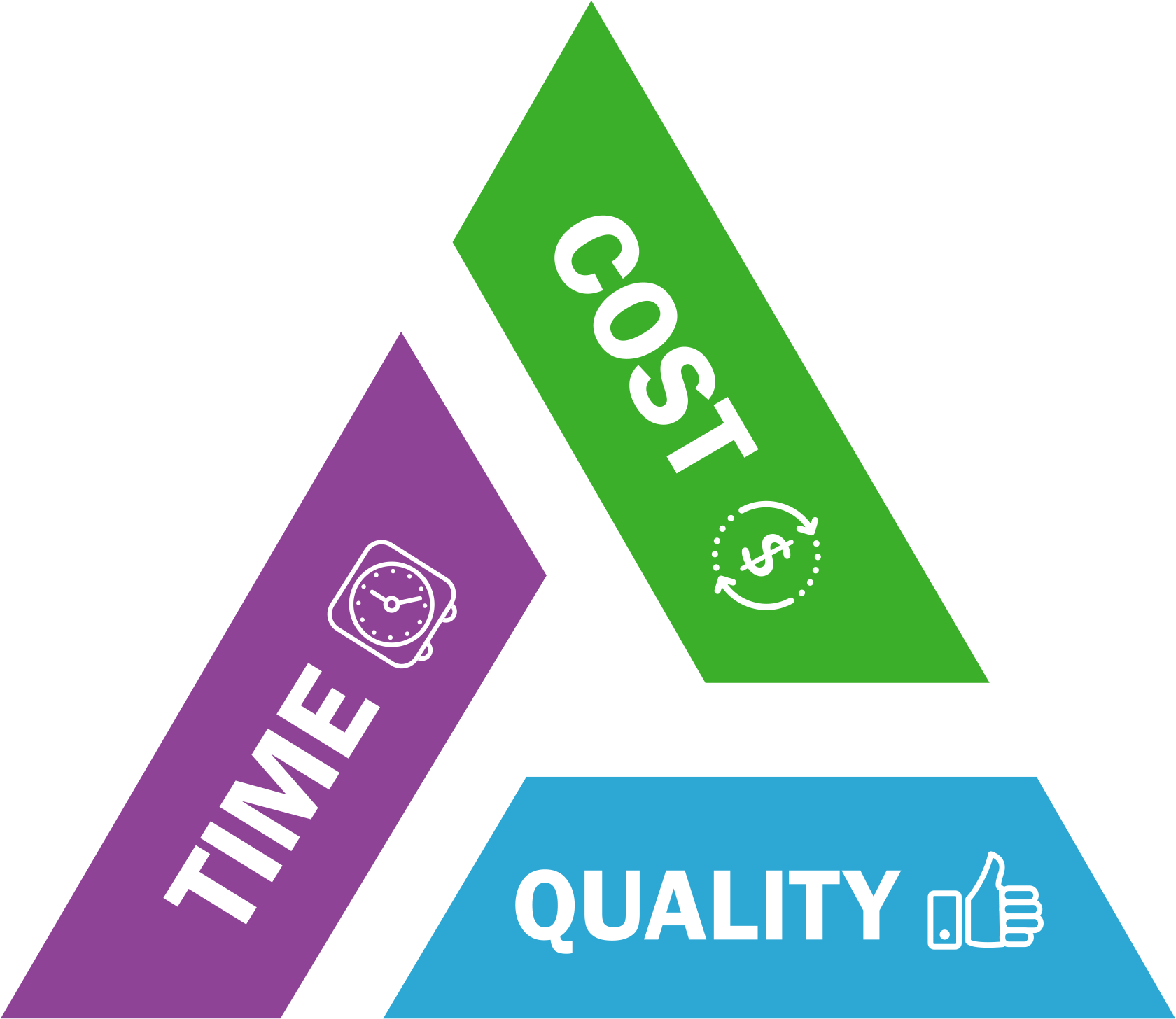 Why is this a big deal? Let's take a look at a version of the project management triangle, which shows time, cost, and quality. These three aspects require balance, and "fast, cheap, and high-quality" isn't an option. In some versions of this triangle, quality is in the middle as a constant that cannot be sacrificed, but sacrificing quality to save time and cost has been known to happen across many industries.
Sacrificing quality when it comes to pharmaceuticals has grave consequences, so companies have traditionally dealt with longer lead times or higher costs to ensure quality. But Pharma 4.0 aims to change that. McKinsey found that initial Pharma 4.0 use cases improved manufacturing productivity by 30-40% and could reduce quality control costs by up to 50% and QC lead times by 60-75%.4 These time and cost savings are expected to happen alongside improvements in quality and compliance by reducing manual errors.
The Journey to Pharma 4.0
With such beneficial outcomes, why aren't companies rushing to adopt Pharma 4.0? Much like digital transformation, Pharma 4.0 is a process rather than something to implement all at once. ISPE created a digital maturity model for Pharma 4.0 to help guide companies through the transformation process. Level one starts with computerization, creating digital infrastructure and finding basic, repetitive tasks for automation. For companies with siloed data or paper-based processes, computerization is a necessary first step. At the advanced end of the maturity model is the adaptability stage, where digital systems are autonomous and self-correcting.
An example of mature Pharma 4.0 implementation is AstraZeneca's "lights-out warehouse" in the UK. This fully automated production line isn't suitable for humans, with minimal lighting and usable space, and an oxygen level at only 14% to reduce the risk of fire.5
However, automation also led to 94 employees (about 5% of the total employed at the broader facility) being laid off. As worker shortages are a key challenge for many pharmaceutical companies,6 it's likely automation will make up for the gap rather than increase unemployment.
Even regulatory bodies are taking interest in digital technologies. Assessments and clinical trials are more frequently using digital portals to collect data. The U.S. Food and Drug Administration is working to enhance the safety and security of the pharmaceutical distribution supply chain with the Drug Supply Chain Security Act that includes interoperable, electronic tracing of products at the package level to identify and trace certain prescription drugs.7 In fact, traceability is another key driver of Pharma 4.0 for regulators and manufacturers.
Pharma 4.0 has been described as a holistic approach to modernize the quality chain, development supply chain and product supply chain. Its reach goes beyond IT and must be embraced by the entire company to succeed. With the efficiency improvements of Pharma 4.0, we can hope to see fewer shortages, new therapies brought to market faster, and greater personalization in medicine in the future.