Sustainable business growth requires intelligence
Transform data into business value
It's hard to escape the drumbeat of concerns about algorithms that are supposedly engaged in suspicious data manipulations. To get a clearer understanding of this data processing, let's look at the four technology components used to extract business value from data.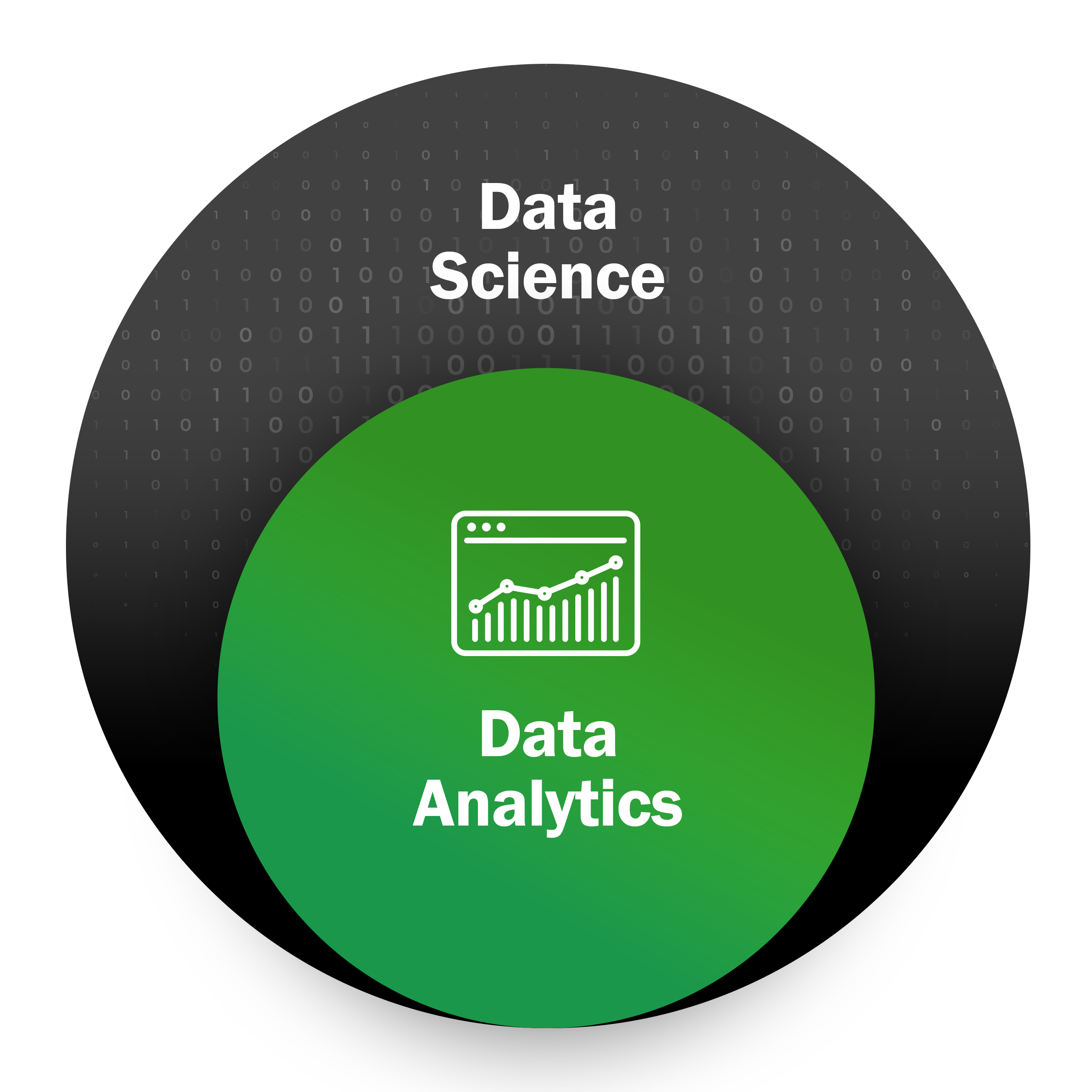 Data science is a broad discipline that discovers large sets of data and looks at the processes of data modeling, production and the creation of algorithms and predictive models. However, data analytics is also narrowly focused on examining data sets to identify and explain trends.
For example, customer data is analyzed for discernible purchasing trends to enable vendors to offer more relevant and appealing products and services.
In simple terms, artificial intelligence (AI) allows computers to make decisions that would've traditionally required human-level experience and expertise. For instance, an online vendor's AI could detect an incorrect shipment attempt, ship the right merchandise and notify the customer without human intervention.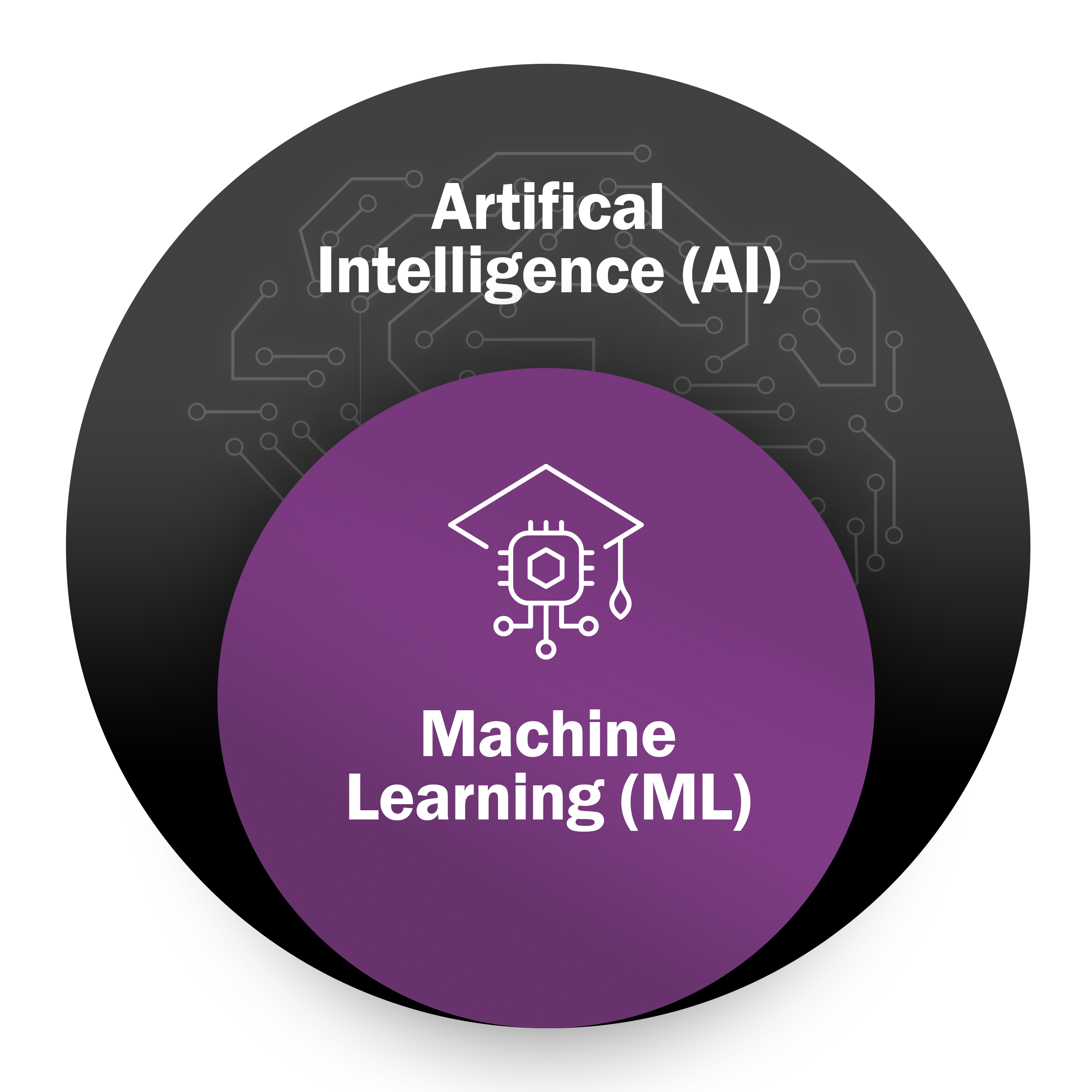 Machine learning (ML) is a subset of AI aimed at creating software that can learn from new data to make predictions and decisions without being programmed explicitly for that. In other words, ML engines can learn new things and make decisions without additional human input.
AI/ML and data analytics are the future of business
AI/ML and data analytics are the engines driving significant business growth. Organizations that are not deploying these tools are already behind the curve. It's that simple.
AI's worldwide revenue is expected to grow at a fast annual CAGR of 17.5% through 2025, reaching $554.3B.1 Enterprises are taking notice, and nearly 43% of respondents to a recent industry survey said that AI/ML matters "way more than we thought."2 The rising interest in AI/ML and data analytics is largely motivated by the drop in costs of computing and storage by 10 million times since 1980.3
It's hardly been smooth sailing for AI/ML adoption. About 28% of AI/ML initiatives failed due to a lack of experienced staff, scarcity of production-ready data and almost no integrated development environments.4 Success of AI adoption is predicated on sound information architecture that builds high-quality data that can be analyzed effectively.
Benefits of AI/ML and data analytics
The business value-adds driven by AI/ML and data analytics touches most aspects of every organization, including:
Superior customer experience
Companies already own consumer information that they analyze for insight into buying history and behavioral patterns. AI models know each consumer at a personal level that was never possible before. Furthermore, AI/ML can identify which consumer segments to sell to, when and where to market the offerings. Early adopters of the technologies realized nearly 25% improvement in customer experience.5
More productive employees
AI/ML models significantly improve business productivity and employee satisfaction by taking over tedious, mundane and low-engagement tasks. Employees can focus their contributions on handling complicated core tasks that require expertise and deliver higher value to the business.
Lower TCO and faster time to market
We noted earlier that a significant percentage of AI/ML initiatives have failed due to a lack of the right resources. Enterprises can consider acquiring third-party available solutions to gain advantages in several areas:
Save 21% in comparison to building your own
Overcome IT expertise shortages that delay adopting AI/ML solutions
Save nearly 49% of your data scientists
Release products faster using freed IT and development teams6
Enhanced security
AI/ML benefits shine in cybersecurity as it offers the most effective solution for managing cyber threats. Monitoring, detecting and responding to cyberthreats plays to AI/ML's strength and the ability to study large data sets and accurately identify anomalies. Human IT resources can no longer effectively inspect incoming traffic, but AI models can monitor it and identify severe threats to hand over to IT teams. The division of labor leaves human resources focused on severe threats and more valuable security tasks. It also enables companies to scale digital operations with robust security.
Succeeding with AI/ML and data analytics
Follow a known path that leads to successful AI/ML deployment by working with a qualified third party with a proven record of implementing enterprise solutions. Internally, ensure full support from senior management for your initiatives and get buy-in from IT, business managers and employees. It makes sense to deploy AI in areas with the most positive impact on business, customers and employees. Start your AI/ML adoption today to start gaining a competitive edge.